Specialists
for Specialists
Hire qualified talent with the specialists from hrConnectum and ensure the company's success.
Vision &
mode of operation
"We believe that every forward-looking company deserves access to suitable specialists."
Sophia Röpke, CEO
Active sourcing is not the same as effective recruiting: with this knowledge we founded hrConnectum. With our Active Matching Platform and over 300 vetted specialists, we attract the professionals your company really needs. Because we know from experience that every company can achieve its goals if open positions are filled with suitable talent. We help you to achieve this. We are your specialists for specialists.
Up to 80% cheaper than classic head-hunters.
Specific targeting of different sectors through 15 different active recruiting methods.
On average, 4 exclusive applicants even for difficult-to-fill positions thanks to our reach.
With the swarm intelligence of 300 specialised sourcers working for you.
Full hit despite shortage of skilled workers:
Your strategic partner
No off-the-shelf active sourcing: We focus on your individual challenges and select the most suitable methods from our wide range.
Positioning your job in the applicant market: We work out the advantages of your position for your target group and always share applicant feedback with you.
Save time thanks to applicant pre-selection: You can select the right specialists for your vacancy from suitable applicants.
Our secret for your success:
Our network
You gain access to the largest active sourcer network in the German-speaking region: a cadre of certified personnel consultants, active sourcers and recruiters.
Our network covers the entire applicant market thanks to AI linking. This gives us a unique reach and chance to attract qualified applicants.
Our high precision results from the job profile-specific approach: With a variety of methods, suitable for the respective target group, we find talents faster and of higher quality.
Making success plannable:
Transparent cost structure
We work with a fixed price model, without any additional costs or commissions.
Save up to 80% with our strategy compared to classic headhunters.
With us, your recruiting strategy will be successful: we guarantee a reliable and plannable placement of suitable candidates.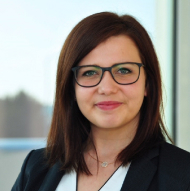 Lisa Pichel
Senior Recruitment Consultant, Hilger & Kern Group
"hrConnectum offers us exclusive access to candidates who are willing to change and who are professionally oriented, thanks to its personalised and persuasive approach and matching."
Andrea Thelen
Personnel Officer at Leonardo Germany GmbH
"I really enjoy working with hrConnectum. The cooperation is very professional and very binding. Immediate follow-up appointments are always arranged. I have never experienced that before. I have already been able to successfully fill several vacancies with hrConnectum. I look forward to further cooperation, especially with Ms Zmikic, and of course with the rest of the hrConnectum team."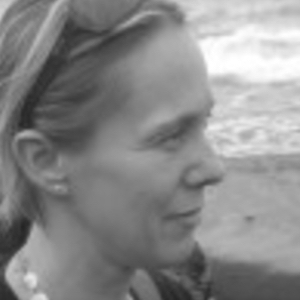 Ready for
competent talents?
Take the free recruiting check now and find out how hrConnectum can help you make your recruiting strategy more efficient.
Do the Recruiting Check now
4 easy steps
to HR Success
Step 1:
Data-based market analysis
Using our AI-based technology, we analyse the data of over 750,000 companies and provide a comprehensive overview of the candidate market for your specific position. Thanks to the analysis, we know where the high-skilled talents of the industry are, which arguments are convincing and what potential applicants expect from their employer.
Step 2:
Positioning of the job offer
We position your job advertisement in the market by considering similar companies as potential employers. We develop key information on remuneration, location and requirements for your positions: This creates a convincing job offer for potential applicants. We know that only if your job is positioned correctly can the right talent be found.
Step 3:
Convince & pre-qualify talents
Our vetted sourcers start recruiting: for maximum efficiency, we rely on complementary methods. Our sourcers use the hrConnectum network, active sourcing and modern chatbot recruiting. With their in-depth industry knowledge and years of experience, our sourcers know exactly how to value and convince talent. In addition, we use modern software tools to stay in touch with prospects.
Step 4:
Make a hiring decision
We only select the best applicants for your vacancy. Thanks to our knowledge of the industry, we understand exactly which skills are necessary. This is how we ensure that only suitable candidates are forwarded: qualified talents with a concrete interest in a job change. The candidate selection is clearly displayed for you on our platform. You can recruit as many candidates as you like from our selection – at no extra charge.
Get to know us.
The initial interview
The first non-binding exchange often already shows very clearly where the challenges of your previous employee recruitment are. In our initial meeting, we will give you an overview of the options available to us and the process of the joint project with hrConnectum.
Tackle your recruiting challenges even faster and cheaper now.
Escalation Model
Efficiency at a glance
The typical recruiting process including headhunters compared to the strategy with hrConnectum. Proven shorter time-to-hire and significant cost savings with hrConnectum as a strategic partner.
Save in the right place
Time-to-hire greatly reduced
The intelligent way to find talent.
Our free
consultation
Unfilled positions cause costs for your company. Project delays and overworking your employees are just two of the reasons why vacant positions need to be filled quickly. Arrange a free consultation now and learn how to attract specialists to your company.
Our team
Founded in 2016 by Sophia Röpke and Yves Scheffold, hrConnectum quickly became the benchmark for smart recruiting. In the meantime, we are working for you with a core team of experienced recruiters and over 300 certified sourcers.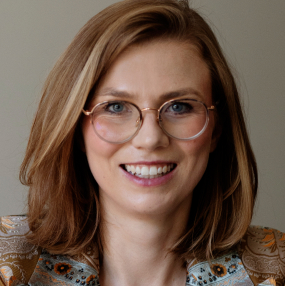 Sophia Röpke
"The creative power of entrepreneurship has always fascinated me. That's why I want to support innovative companies to continue solving the challenges of our time with the right professionals."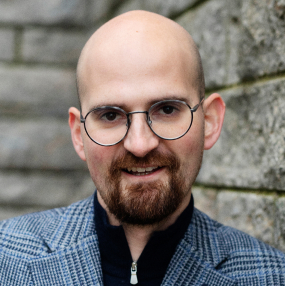 Yves Scheffold
"It's important to me that our clients don't get CVs pitched to them, but that you talk to people who can really help your business."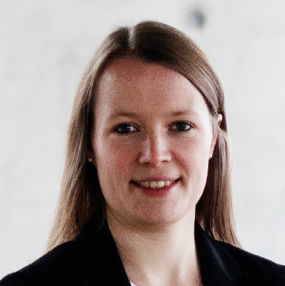 Eva Schuhmacher
Head of Project Management
"I am motivated by the fact that we actively contribute to our clients' business success: in the case of our client Evonik, we were able to advance the production of the Biontech vaccine by matching human resources."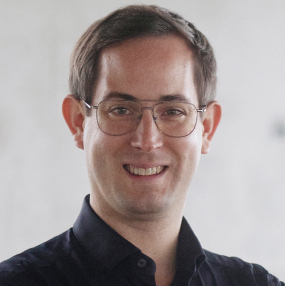 Marius Nickel
"The hrConnectum model is unique. This model is a unique advantage for our clients in terms of the combination of cost, time and quality. This uniqueness motivates me to make hrConnectum the partner for every innovative company."
Knowledge we like to share
Read now and become an expert: In our blog, you can find out what's moving the recruiting world, learn valuable insights about the trends in the industry and get helpful tips and tricks for even smarter recruiting.