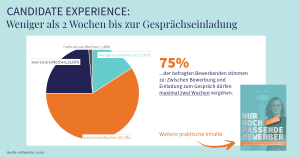 The Time Between Application and Interview: A Key to Recruiting Success
In the world of HR and recruiting, there are many factors that influence success in attracting top talent. One of these critical factors is the amount of time between receiving an application and being invited for an interview. It may sound surprising, but this time can make or break a company's future.
The statistics
According to a Candidate Experience survey conducted by softgarden in 2020, 75% of applicants believe that no more than two weeks should elapse between the time they apply and the time they are invited for an interview. That's a clear message, and companies should listen closely.
But here's the gist: 75% of applicants would potentially drop out if they didn't receive an invitation within two weeks. And an astonishing 15.9% set the bar even higher, expecting an invitation within a week. These figures illustrate how crucial it is to make the application process efficient.
The key to success: communication and transparency
Given these statistics, it's obvious that the time between application receipt and interview invitation plays a critical role. But how can companies ensure that they are successful in this regard?
Here's our tip: Communication and transparency are key. If there are delays in the application process, inform applicants about it and give them clear advice on how to proceed. This way, applicants feel valued and have the opportunity to adjust their schedule.
The power of a positive candidate experience
Why is this so important?
Because a positive candidate experience forms the basis for successful employee recruitment and retention. When applicants feel that their application and interest are recognized and respected, they are more likely to choose your company when the invitation finally arrives.
It's not just about finding the best talent, but also about making sure they feel welcome and valued. This leaves a lasting impression and contributes to the company's long-term competitive advantage.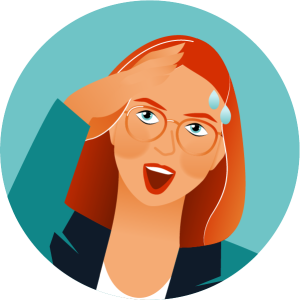 Conclusion
The period between application and interview is a crucial moment in the recruiting process. Companies should use this time period to create a positive candidate experience through communication and transparency. The result will not only be attracting top talent, but also retaining that talent at your company. In the world of HR, the right amount of time can make a big difference.